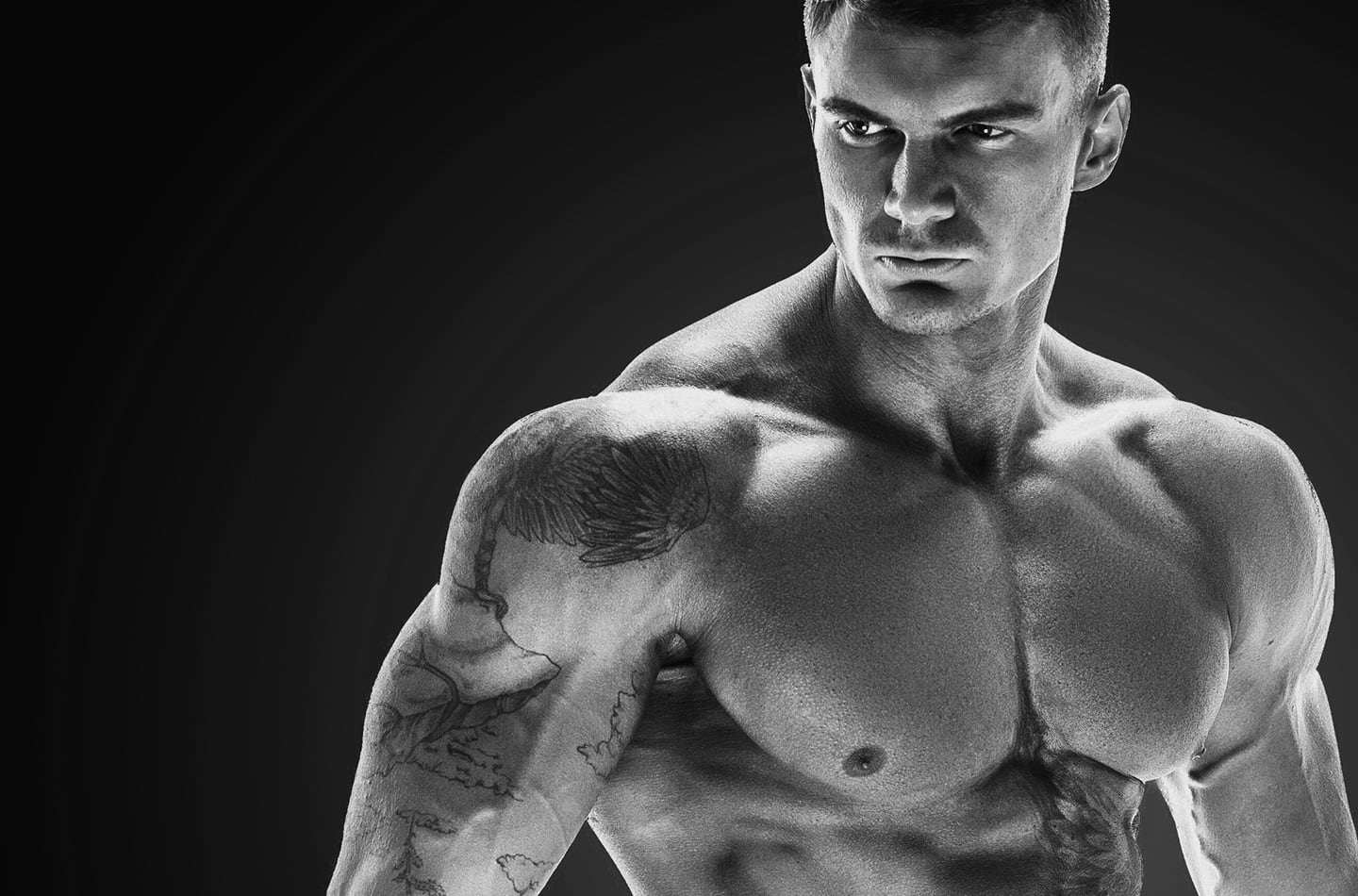 Get stronger.
Daily recipes with the right calories, with lots of protein and right amino acid spectrum - optimized for your training for targeted muscle building.
Get started now
Your training. Your successes. Diety supports you with the right and individual nutrition plan. You are the focus here!
Smart
The plan that adapts to you. The plan that leads you to your goal.
You have a goal? Very good! With Diety you have a partner at your side who supports you with your personal nutrition plan, all your preferences and thousands of suitable meals.
Training
You do sports - very good. Diety adapts your needs exactly to you.
On training days you have a higher calorie requirement and a different nutrient requirement. On regeneration days as well. Diety will customize all this for you.
Muscle Up Nutrition Plan
Goal-oriented & automaticly
From more than 25,000 recipes, you and we make the right choice.
You say what you like, Diety tells you what suits you and your goal. On top of that, we adapt every recipe to your calorie requirements. That way you'll reach your goal faster. Without detours.
Allergies & intolerance
Nuts, lactose, gluten, ...
Maybe you have different allergies or intolerances. Especially when there are several, it is often difficult to find tasty recipes. Diety can do that easily. Your personal nutrition plan takes all your intolerances into account and presents you only with recipes that suit you.
Save money
Clever meal preap. Combine and save cash.
Today steak, tomorrow salmon fillet - that's a lot of money. Combine tasty basic recipes and save money and time. Always with the right nutritional values and calories, your goal firmly in view.
100 % Focus
Your nutritional plan - individual like you.
Optimal nutrients without any remedies.
Viele greifen während einer Diät zu Nahrungsergänzungsmittel. Warum eigentlich? Sicher weil sie nicht daran glauben mit natürlichen Lebensmitteln ihr Ziel zu erreichen. Diety zeigt es dir, dass es auch mit natürlichen Lebensmitteln geht — schwarz auf weiß. Da wir zu allen Lebensmitteln alle Mikro- und Makronährstoffe haben, ist Diety in der Lage dir deinen perfekten Ernährungsplan mit echten Lebensmitteln bereitzustellen. Immer passend für dich und deine Vorlieben.
Clever
Always the right shopping list. No matter when and how often you shop.
The Diety shopping list really saves effort in the week. Choose for which days of the week you want to shop. With one click you have the right shopping list at your disposal. With one click everything is on the shopping list. Sorted according to the aisles in a supermarket.
Time-saving
Everyday life is stressful enough.
From breakfast to dinner - always suitable for everyday use, set the maximum cooking time to 10 minutes or use the "do not cook" function. This saves you time without sacrificing nutrients. So you'll get to your destination more relaxed.
Wow
For each of the 25,000 recipes, we have 7.63 billion adjustments.
One for every person on Earth and exactly the right one. Every person is different so one person needs two Steaks and the other two Potatoes less - for the same dish. We call this recipe scaling. That's magic? Yes, we know!
Preferences included
I don't like meat! I don't like eggs. But Low Carb. No problem!
Admittedly no animal protein, LowCarb will be difficult to implement. Hey, but Diety can. Even vegan ketogenic diet is feasible with Diety. Everything is individually adjustable. As individual as you.
Diets
Paleo, vegan, vegetarian, detox, low carb, food combining diet ... all in it.
There are many ways of eating. The best you can find at Diety. You can also combine them. Vegan food combining? Here you go. Vegetarian Low Carb? Logical. You are convinced of a nutritional form or would like to try this one, then just test it.
More Muscles
Effectively build more and faster muscle mass. Sure! Go!
Do you know it? In the beginning you could celebrate fast successes. The biceps got harder, your muscles grew and for some time now you have been stuck on a plateau. Only with the right nutrients at the right time is your body willing to let your muscles grow again. With your Diety Nutrition Plan MuscleUp you will succeed.
Science included
Buy books and study.
Or just use Diety.
We have researched all the important studies of nutritional science of the last decades and have incorporated them into Diety without making it complicated for you. Nutrition is complicated. With Diety, it's easy to benefit from the achievements of scientists.
Foods
We only take the best.
We sort out more than 4,000 foods that are best for you. And on these ingredients, the best recipes. Healthy, tasty, effective.
More for less
Dirt cheap - and mega valuable!
Nutrition plans from the nutritionist quickly cost more than 200, 300 US$. This plan then hangs on your fridge until it falls off. Rigid without regard to season or everyday life. Diety costs almost nothing and offers you maximum flexibility to suit your lifestyle, the latest achievements in nutritional science and many thousands of recipes always adapted to your needs. Diety keeps you on track to reach your goal.
Get going
Everywhere you can read do's and don'ts ...
Diety, make it easy for you.
The good thing about Diety is you don't have to worry about prohibitions and stuff anymore. Everything is automatic. No distraction - full concentration on your goal. With Diety quite simple.
Muscle Gain Nutrition Plan
Start now. With the perfect plan for your training.
At least 70% of your success is due to your diet. Get the maximum out of your body and optimize it. With your personal muscle building nutrition plan.